Meet Our Team

Dr. Sheela Pahlajani
Senior Obstetrician & Infertility Specialist
MS, Diploma in Surgical Pelviscopy Hysteroscopy (Germany)
Ex Professor (Obstetrics & Gynecology) GMC Bhopal and Raipur Medical College
Dr. Sheela Pahlajani is one of the most popular Infertility Doctors and well known to about millions of people all over the Chhattisgarh, Madhya Pradesh, and Orissa. She had an MBBS and MS Obstetrics and Gynecology from MGM Medical College Gwalior and Diploma in pelviscopy and hysteroscopy -Germany.
She worked as a professor in the Department of OBGYN GMC Bhopal and Associate Professor in Medical College Raipur. started her infertility practice in the early nineties and the first IVF in 1995, she has helped thousands of childless couples in Chhattisgarh, Madhya Pradesh, and Orissa to complete their family dreams. Subsequently, she has acquired a wide variety and range of skills in the field of fertility treatment from eminent and renowned experts in India and abroad.
Dr. Sheela Pahlajani has worked with thousands of in vitro fertilization patients over the last 25 years using a combination of attentive, personal care and advanced medical technology. She has developed a special interest in treating couples with more challenging infertility diagnoses including male infertility, women with diminished ovarian reserve, women over 40, and those with genetic problems associated with infertility. She has extensive experience in both Obstetrics and Gynecology and in Reproductive Endocrinology and Infertility with in helping couples overcome infertility.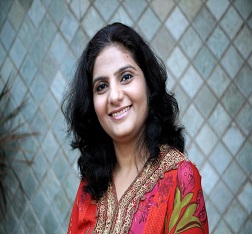 Dr. Neeraj Pahlajani – Obstetrician & Infertility Specialist
(MS, DNB, FMAS, DRM – Germany)
MBBS – Lady Harding Medical College – New Delhi
MS – Obstetrics and Gynecology (PGI – Rohtak)
DNB – Obstetrics and Gynecology
FMAS – World Association of Laparoscopic Surgeons
DRM – Diploma in Reproductive Medicine (Germany)
Fellow in IVF & Embryology – (USA – ASE Western University)
Dr. Neeraj Pahlajani is an experienced infertility specialist of Raipur Fertility Research Center who offers patients a combination of excellent clinical expertise, strong experience, and warm personal care. she had an MBBS from Lady Harding Medical College- one of the premier medical schools of India with international recognition and MS from Obstetrics and Gynecology from Post Graduate Institute Rohtak.
She is Diploma in National Board (DNB) in Obstetrics and Gynecology and trained in laparoscopic surgery- FMAS (Fellow Minimal Access Surgery) from World Association of Laparoscopic Surgeons. She attained training in laparoscopy from AIIM New Delhi and trained as well in advanced reproductive technology. Dr. Neeraj Pahlajani takes pride in offering comprehensive fertility care employing all types of fertility treatments including the advanced reproductive technologies (IVF, ICSI, IUI). She is a fertility specialist who has developed a special interest in treating those with the diagnosis of unexplained infertility.
Dr. Neeraj Pahlajani is a Clinical secretary to FOGSI Raipur society and Member of ISSAR. She pioneered research leading to new insights into the important clinical problem related to infertility. Simultaneously she used a very personalized treatment approach to patient care building a successful clinical practice while mentoring and training other fertility specialists. This academic pursuit has led to a unique understanding of infertility diagnoses and a specialized ability to care for these patients. Her prestigious academic and scientific background and her empathetic approach is a winning combination, much appreciated by her patients.
Our entire staff of specialists including doctors, nurses, embryologists, and administrators is devoted solely to the practice of treating couples and individuals needing assistance with their medical needs. A critical factor in providing high quality care is the education and experience of the members of the team. Mata Laxmi Nursing Home has taken great care to bring together well-trained physicians, nurses and staff members.